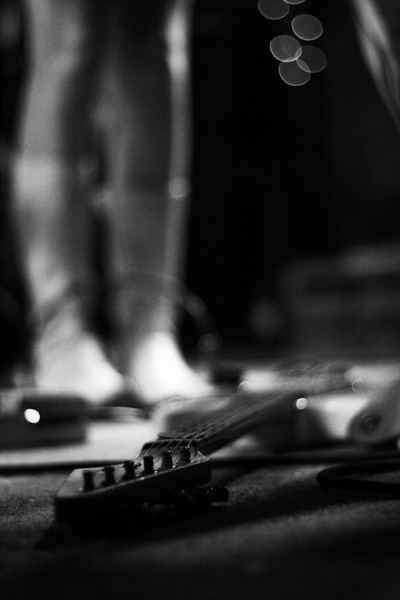 (image callously stolen from a gentleman named Mathius Ailstock, whom I'm convinced won't mind.)
Ahhhh... that's better. And the seat's still warm. Now that the Parenthetical Girls tour has officially--OFFICIALLY--concluded, it's finally time to move on to bigger and better things: things like creative crisis, post-tour depression, end-of-summer ice cream gorges, and quiet reflection. Things that add up to feel a lot like total stagnation. But really, they're not.
There is news, so let's get to that first: To begin with, we played an exciting set at the PDX Pop Now! Festival... and I'm happy to report that--with the possible exception of Fleshtone--we were perhaps the most abundantly photographed band of the entire weekend. Which doesn't necessarily say much for our performance... but, well, nothing really does, does it? Regardless, it was a great deal of fun, in spite of the fact that someone thought it was a real laugh to tag "Zac Pennington is a Pretentious Asshole" all over the venue.
Another thing I forgot to mention: the fine Italians at Blow Up Magazine recently devoted an unprecedented five pages to our ugly mugs in their recent issue. It's primarily a Q&A affair, but get this: they translated my answers into Italian--so as far as I know, "I" could have said anything. But even if I were to get it translated, it would merely be a translation of a translation of my original answers... which I suppose would be a pretty revelatory read.
Oh, and back to that tour that I told you about concluding: don't you think it's about time we all relived it? ME tooooo!!! Thankfully, the trusty producers of Reality's a Fallacy were there to document it with a steady hand--for the last couple of days at least. Without further ado, Episode 6:
Other items of note: Parenthetical Girls are scheduled to play their very first show in my home town of Everett, Washington coming up on September 3rd. In Jim's basement. Either this will be a very triumphant celebration of hometown pride and unity or a depressing reunion of familiar twenty-somethings realizing just how little we've all actually done since high school. Possibly both. Either way, I think I've been trolling down the Myspace memory lane way too often lately, and it's scaring the shit out of me. But you should all come anyway... it'll be cool. Info is yonder.
More news? Why not?
To our good friends out Eastward: Parenthetical Girls have not forgotten you--though we suspect you've probably moved on from us. We are currently in the process of planning a brief Mid-Western/East Coast jaunt for the month of November regardless. Stay tuned.
We're also writing our new EP, which we hope to have ready for Slender Means Society and States Rights Records' Pregnancy Series by early next year.
All in all, we're really not at all as busy as we sound.
Cordially,
zac.
The previous entry: How Zac got his blog back.
The next entry: One More Song About Moms and Menses.
More entries in the Archives